FatPayment - this is a system of the processing of electronic payments for online shops and online service providers
Our task is to help each partner organize quick, stable, and safe payment for the goods and services purchased by the users
Connect
Universality
We work with electronic commerce market participants regardless of their scale
The FatPayment system allows to accurately and seamlessly process just as several payments per week, so too thousands of transactions per week
Safety
We offer technological decisions which are fully compliant with the international safety standards:
Certification PCI DSS (Level 1 Service Provider)
3D Secure technology
compliance with Visa and MasterCard safety requirements
RELIABILITY
We know that reliability and accuracy of internet payments — is a foundation for success in the e-commerce. We guarantee our partners:
control of payment corrections 27/7
free anti-fraud check of payments
24/7 customer support
high conversion of payment pages (over 90%)
Comfort
We provide service which may be quickly and easily integrated into any partner site:
free connection;
easy interface of partner's personal account;
generation of payemnt reports;
possibility of customizing payment pages (according to partner site's style).
How it works?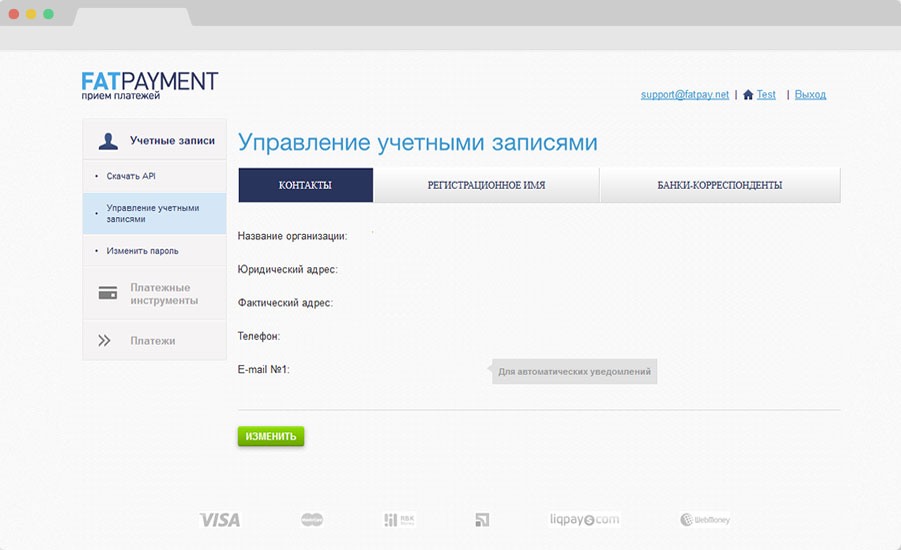 Before you start your work, you should specify your contacts, registration name and correspondent banks, <br/> with which you signed the agreement.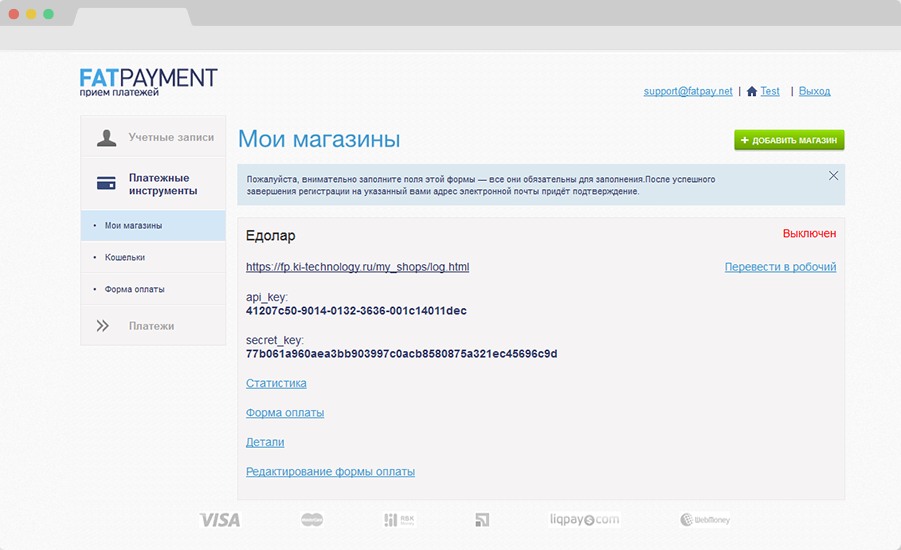 My shops are sites from which you are going to get payment from your customers.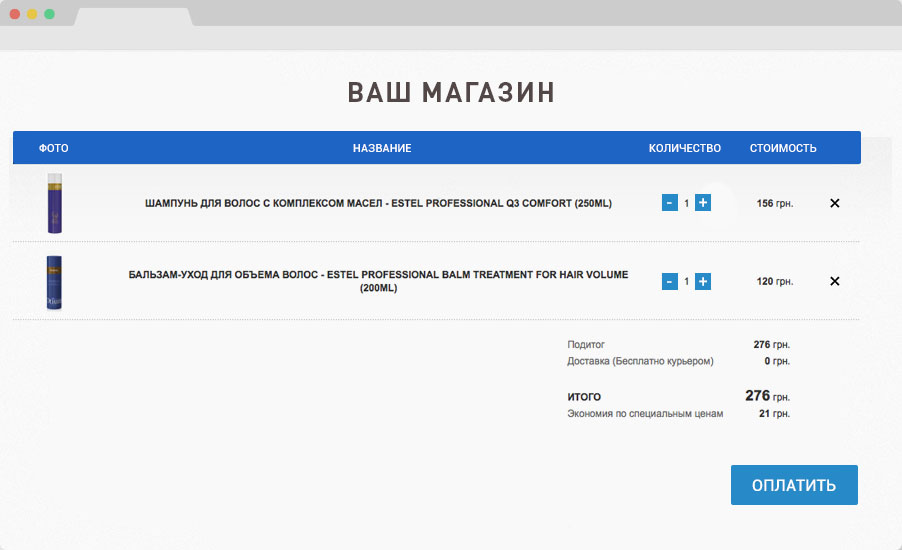 Our site's user picks the desired goods, puts them in the 'Cart', <br/> books an order, and presses the 'Payment' button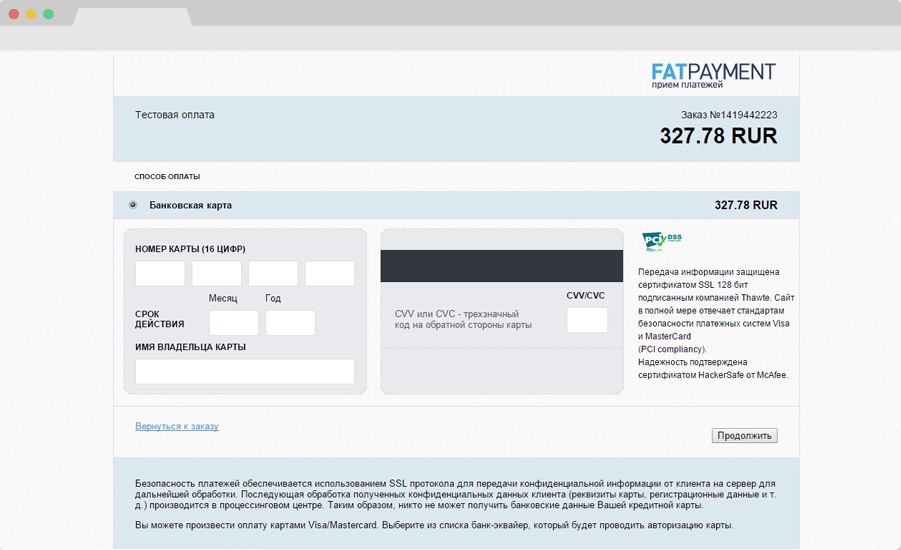 The user goes to the payment page (it may be placed on the partner site <br/> and customized in his style or placed on the fatpay.net), enters his bank details, whereafter anti-fraud verification is conducted. The information on the completed payment is instantly forwarded to the partner site.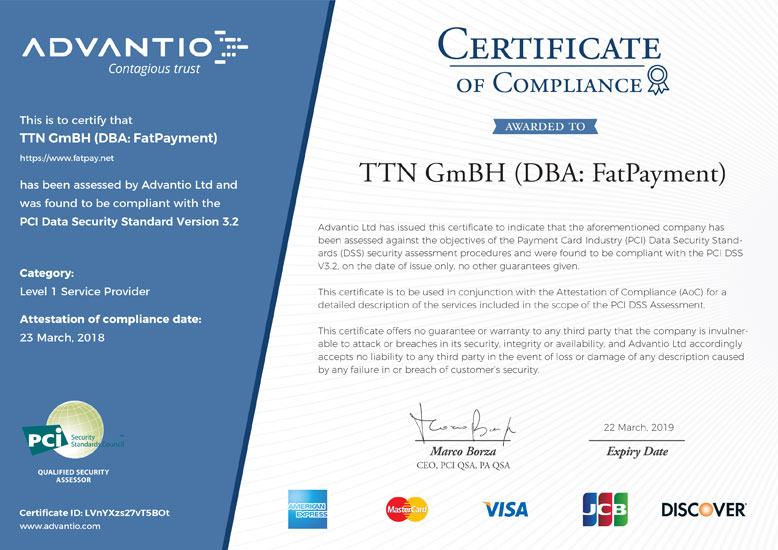 The system of processing electronic FatPayment payment certified by the international safety standards of PCI DSS payment card. PCI DSS certification testifies that the electronic payment processing system complies with all the safety requirements of Visa and MasterCard payment systems. All the bank card details are safely protected during payment on the fatpay.net site.
Advantages of work
We provide our partners easy, safe, customizable tool for quick online payment settings on the site
What you receive when working with FatPayment:
Stable payments in Visa and MasterCard systems

Technical and informational support 24/7

Make a complete or partial refund to the customer

Possibility of connecting the card to payer's profile (removes the necessity to enter card details during repeat payments)

Possibility of downloading transaction details at customer's request

Generation of statistical reports by selected parameter
Who we work with?
FatPayment solutions are universal and may be used for the sites with any daily volume of payments regardless of direction:
Internet service providers

Online shops

Travel service sales

Concert and events ticket sales

Insurance policies sales

Financial services

Sites of sport clubs and fitness centers

Sites of educational and training centers

sites of media (subscribe)

Promo pages of electronic editions